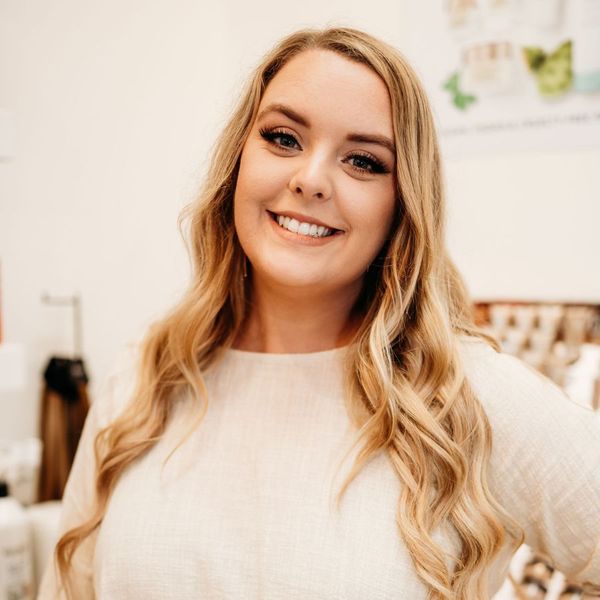 Jessica Singleton
I am likely the first one you see when you walk in our salon doors and the voice that you most often hear on the phone!
I am the master of multi-tasking. Between juggling phone calls, responding to Bridal emails, and answering any of our clients questions with ease, I wear all the hats and love every bit of it!
I am the girls' support with anything they need and am here to elevate your salon experience in any way that I can. Don't be fooled by my calm demeanor, as I am always ready to handle ANY office emergency (like running out of coffee & showing pushy salesman the door) with grace and a can-do attitude.
When I am not working in the salon, I am probably tackling another home project & roping my husband into doing it with me (Yes, I have painted my walls 4 times because I cannot decide). I love figuring out how to do new things, so I am always busy. When the tools are put up, I am enjoying my time outdoors with my 2 pups!
I truly believe you're making the best decision by choosing to give Hairitage House a try! I know you'll be hooked & I look forward to helping you have an exceptional salon experience time and time again!